Home
»
A Marion PLAYcation is ideal for baseball families or anyone wanting to stay active this summer.
A Marion PLAYcation is ideal for baseball families or anyone wanting to stay active this summer.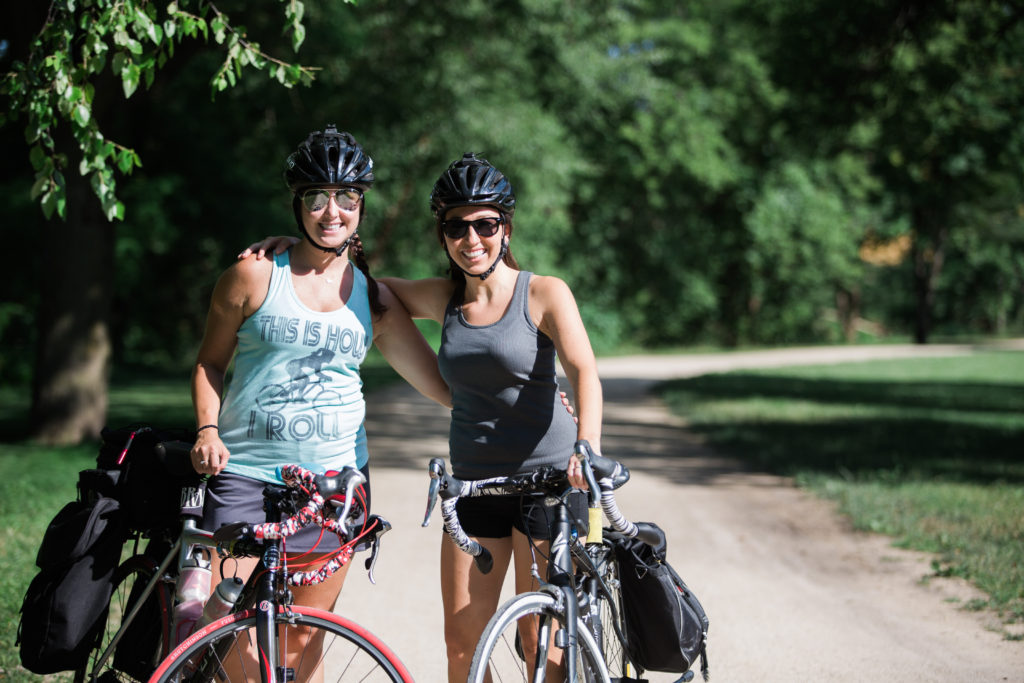 Follow the itinerary below to play an outdoorsy weekend
Day 1
1. Find your adventure
Wanatee Park, located on the southeast side of Marion, offers a quiet reprieve from bustle of the metro area. This 700-acre park provides opportunities for picnicking, camping, winter activities, mountain biking, horseback riding and more. It's also home to an off-leash dog park where dogs get to run free and socialize with their canine friends. Or, if it's a hot day, head over to the NE side of town and take a dip in the Marion pool. If you're feeling particularly adventurous, check out Victory Sports Center, which offers an America-Ninja-Warrior-style competitive obstacle course.
2. Grab a bite to eat
Pasta from Zio Johno's* is the perfect fuel for your action-packed weekend. Craving tacos instead? Local favorite Villa's Patio* has options kids will love plus margaritas for the adults. If you're thinking pizza, skip the typical and head to Tomaso's.
3. Kick back at a concert or movie
Marion loves music. Check the schedules for live entertainment at Lowe Park. If you'd rather stay cool, Collins Road Theatres has affordable movie tickets and the classic movie theater popcorn – served with real butter – that you've been craving.
Day 2
1. Head to the game
Got a game to attend? Enjoy your time at the scenic Prospect Meadows fields. If you have time before or after, make a pit stop at D-Bat Marion, a 20,000 square-foot training facility featuring indoor batting cages for all levels of baseball and softball, instruction, and a fully stocked pro shop.
2. Fuel up for a fun day
You can't go wrong no matter where you choose to eat in Marion. Park your bike and grab a burger at Short's Burger and Shine* or get a fast-fired pizza at Your Pie.
3. Bike here, bike there, bike everywhere!
From Marion, you can go anywhere. The Linn County Trails Association offers maps of the conveniently located trails in the area, including options for short and long rides. If you head east on the Grant Wood Trail, be sure to make a pitstop at Waldo's Rock Park. The pond is stocked and open for fishing.
4. Golf or disc golf – for newbies and pros alike
After lunch, head over to Legion Park for some disc golf. The 18-hole course is in a secluded, natural setting with alternating open and wooded holes, and the winding creek adds to the challenge. Looking for a tee time? Visit Hunters Ridge Golf Course for some practice at the driving range or 18 holes of bentgrass golf. Semiprivate golf course Indian Creek Country Club is another great option for a 9-hole round. Or, enjoy the rolling terrain and fairways at Gardner Golf Course.
5. Try something new
Opened in 2019, Nara Thai Cuisine has incredible noodle and rice dishes, and the biggest crab rangoons we've ever seen. Looking for classic Chinese food? Family-owned China King sends delicious smells throughout Uptown every day. If you're looking to feed the entire team, consider the brand-new Pizza Ranch FunZone Arcade or the casual vibe and Tex-Mex cuisine at Carlos O'Kelly's, a popular chain that was born in Marion, Iowa. You're definitely going to need some ice cream after your full day, and you can't go wrong with a treat from The Freeze, Parlor City* or Scoopsie's Uptown Creamery*. If frozen custard is more your style, make your way to Culver's* for the flavor of the day.
*Outdoor seating available
For more information about Marion's commitment to healthy living, visit the Be Well Marion page on cityofmarion.org.