Home
»
Rediscover family time in Marion
Rediscover family time in Marion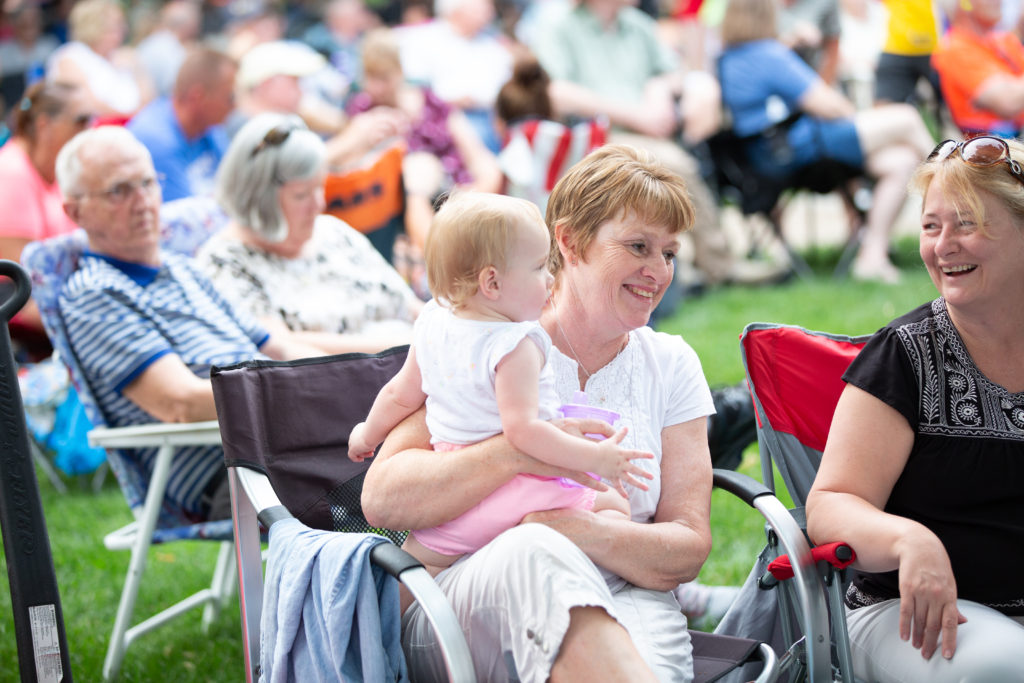 Follow the itinerary below to plan an active weekend
for the whole family
1. Coffee
Head over to Mr. Beans and enjoy fresh-brewed coffee and homemade breakfast pizza, sandwiches or pastries. If you're near the west side of town, zip through the convenient drive-through at Scooter's Coffee.
2. Golf
Looking for a tee time? Visit Hunters Ridge Golf Course for some practice at the driving range or 18 holes of bentgrass golf. Semiprivate golf course Indian Creek Country Club is another great option for a 9-hole round. Or, enjoy the rolling terrain and fairways at Gardner Golf Course.
Or head over to Legion Park for some disc golf. The 18-hole course is in a secluded, natural setting with alternating open and wooded holes, and the winding creek adds to the challenge.
3. Fun Activity
If you're feeling particularly adventurous, check out Victory Sports Center, which offers an America-Ninja-Warrior-style competitive obstacle course. If you have time before or after, make a pit stop at D-Bat Marion, a 20,000 square-foot training facility featuring indoor batting cages for all levels of baseball and softball, instruction and a fully stocked pro shop.
The sporty people in your family will get a kick out of Butterfield Skate Park or the brand-new soccer mini-Pitch at Hanna Park. And everyone loves a splash pad, so head over to Thomas or Gill Park to cool off!
4. Lunch
You can't go wrong no matter where you choose to eat in Marion. Pasta from Zio Johno's is the perfect fuel for your action-packed weekend, or grab a fast-fired pizza at Your Pie. Looking for classic Chinese food? Family-owned China King sends delicious smells throughout Uptown every day. If you're craving tzatziki sauce, head to New York Gyro. With huge portions and mouthwatering sandwiches, this restaurant is the buzz of the town. Or enjoy generous portions and an extensive menu at Riley's Cafe, one of Marion's newest diners.
5. Ice Cream
You're definitely going to need some ice cream after your full day, and you can't go wrong with a treat from The Freeze or Parlor City. Brand-new Barker's Ice Cream & More is located right on 7th Ave. If you're craving something sweet AND salty, check out Frydae for some sundaes with fries on the side.
6. More Fun!
Haven't been to the new Marion YMCA? It's time to check it out! In all types of weather, your family can stay active at this state-of-the-art facility. Or, if it's a hot day, head over to the NE side of town and take a dip in the Marion pool.
Wanatee Park, located on the southeast side of Marion, offers a quiet reprieve from the bustle of the metro area. This 700-acre park provides opportunities for picnicking, camping, winter activities, mountain biking, horseback riding and more. It's also home to an off-leash dog park where dogs get to run free and socialize with their canine friends.
From Marion, you can go anywhere. The Linn County Trails Association offers maps of the conveniently located trails in the area, including options for short and long rides. If you head east on the Grant Wood Trail, be sure to make a pit stop at Waldo's Rock Park. The pond is stocked and open for fishing.
If you simply want to let the kids run around on a playground while you relax, check out Thomas Park or the Inclusive Playground at Lowe Park.
7. Shopping
Whether you're starting your journey to grilling glory or you're already an absolute master of the open flame, a visit to The Grill Works is a must anytime you're in the area. Highly regarded as the go-to grill shop in the area, you'll find a wide variety of grill products from many major brands, hundreds of rubs and sauces to choose from, and even specialized cooking classes.
If your home needs a little spruce up, head to Lily & Rose Floral Studio or get lost in the natural beauty and stunning designs of Culver's Garden Center and Greenhouse, featuring a full-service nursery and garden center in addition to clothing, décor and gourmet foods.
8. Dinner
After an active day, grab some pizza at the one and only Zoey's Pizzeria. If you're thinking Italian is more your style, Napoli's delicious pasta is just a short jaunt away. Heading back east? Check out QDogs BBQ for pork sliders, nachos and more. Or visit La Cantina's, whose friendly staff serve delicious Mexican food, including fajitas, enchiladas, and more. Or check out Barrel House, one of Marion's newest restaurants.